jaNUAry 7 -20
l
​​
Updated and Published by :Avi A.
Weekly Announcements:
Optional: Bring in donations for Butte County Fire Victims- gift cards, non-perishable food, humane society (food, old blankets/towels), paper products (toilet paper, paper towels, etc.)
​Monday:
Reading:20 min
Math: Mod 5 l6
quiz tommorow
Word study: word study due fri day
Other: pltw-finish observations and practice login,
​library books due weds
Tuesday:
Reading:20 min
Math:M5 l7,quiz tommorow
Other:library books due tommorow
​
Wednesday:
Reading: 20 min
Math:Goofus
Science:
Social Studies:
Other:sports day on Friday ,word study due FridayThursday:
Reading: Read 20 min
Math:m5
Spelling:
Writing:Other:

Minimum day Friday:
Reading:
Math:
Other:
​
Powered by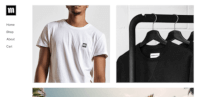 Create your own unique website with customizable templates.