August 20-24
​
​​
Updated and Published by : Daksh.P
Weekly Announcements:
Student leadership petitions due August 22nd
​Monday:
Reading: At Least 20 min-keep practicing your thinking goal!
Math: Mi L17 Millionare's club due friday
Science:
Social Studies:
Other:
Tuesday:
Reading: at least 20 min
Math: Work on your story Mi l18 millionare club
Wednesday:
Reading: 20 mins finish trying leads
Math: Goofus Millionare's club
Science:
Social Studies: Second step homelinks 5 due weds
Other: Fun Run Paws Library book!Thursday:
Reading: 20 + min can be on epic ! code rax7054
Math: m2 L1 youtube eureka
spelling: Millionare's club
Writing:Work on writing ( setting)
Other: Paws for Fun run Donlon blue $ for class partiesFriday:
Reading:
Math:
Other:
​
Powered by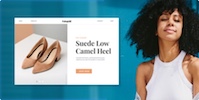 Create your own unique website with customizable templates.